The new owner purchased this 3 story town home because he loved the layout and the construction, but he disliked the bathrooms, color selections and the loft-like industrial accents the builder installed , and so he started shopping for new a new look. He contacted Renowned Renovation based on a recommendation they received from the staff at the Ferguson Showroom in Dallas.
The master bath had an awkward tub in the corner, 2 separate vanities, a small shower, and the toilet closed off in a small closet.
With the aid of our interior design team we straightened out the bathroom, providing a simple, clean, and functional layout. And the 3 guest bathrooms got new vanities, faucets, lighting, countertops, tile floor, and new tile tub surrounds.
Bathroom After Remodeling
The existing stairs had a steel post & rail system, giving the home an industrial contemporary look.
We added new wood post, maple railings matched to floor, and installed painted wood balusters that restored the arts & crafts, traditional vibe of rest of the home.
Oak Lawn Town Home Renovation
I hired Renowned Renovations to renovate my townhome in West Village – this is the first home I have ever owned as well as my first renovation project. When I purchased the home, I knew that I loved the layout but hated the finishings, so as soon as I closed, I immediately started looking for a contractor.

Right away, I was impressed by Grant's professionalism. After a few minutes of standard pleasantries, he got right down to business. We spent about a half hour walking through each room in my home, talking through what I wanted to do. Based on the walkthrough, Grant quickly turned around a detailed bid, and we started the project shortly thereafter using the bid as our project plan.

In addition to the initial walk-through, I worked with Melissa on a number of aesthetic selections. One area where Melissa played a crucial role was the layout for the master bathroom. I knew the existing layout utilized the space very poorly, but I had no idea how exactly to rearrange everything. Melissa came back with 3 options (one of which we moved forward with), and I know I would never have ended up with the design we landed on without her help.

Due to my short timeframe, we started the project without drawings or precise plans (other than what was prepared for the initial bid). Tyler was incredibly adept at reacting quickly during the project, especially when last minute changes were needed. Overall, we finished within the agreed upon timeframe, and only exceeded the original budget for items I added during the project. All the subs they brought in were great, especially the painters and tile guys. When we did the final walkthrough, there were a few minor issues, but they were fixed in an expeditious manner at no extra charge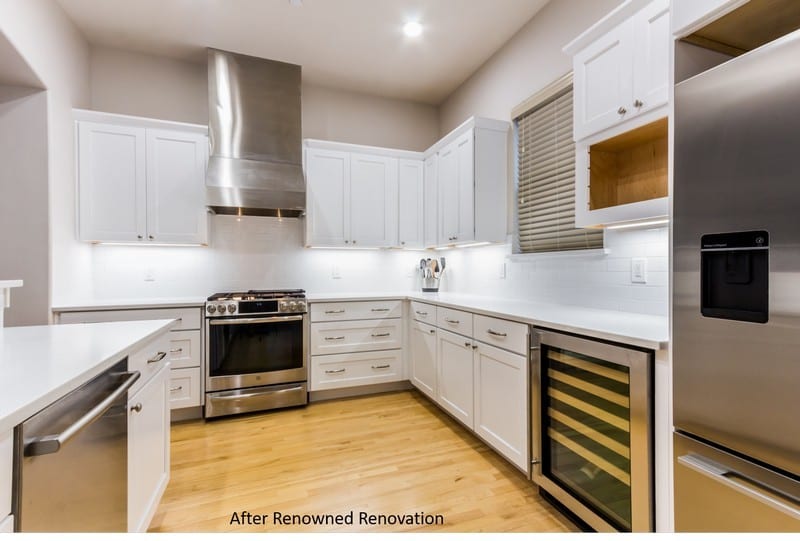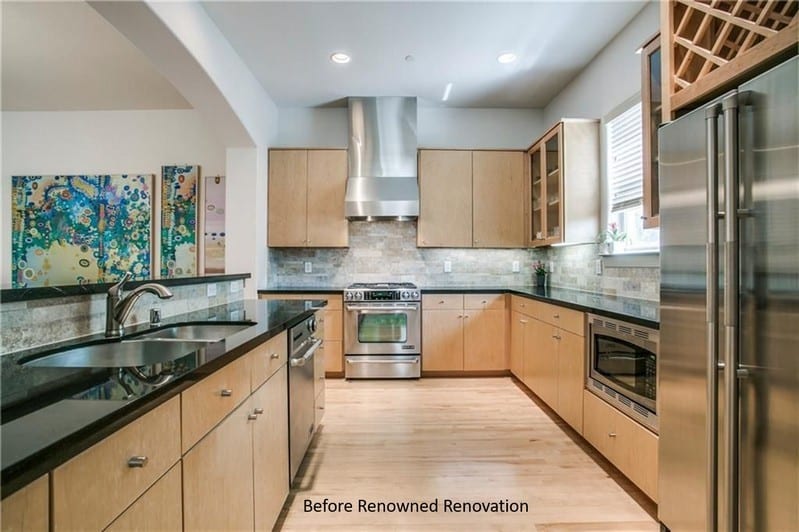 The entire house was painted and new Tuftex Carpeting was installed through-out the home.