The new owner purchased this 3 story town home because he loved the layout and the construction, but he disliked the bathrooms, color selections and the loft-like industrial accents the builder installed , and so he started shopping for new a new look. He contacted Renowned Renovation based on a recommendation they received from the staff at the Ferguson Showroom in Dallas.
The master bath had an awkward tub in the corner, 2 separate vanities, a small shower, and the toilet closed off in a small closet.
With the aid of our interior design team we straightened out the bathroom, providing a simple, clean, and functional layout. And the 3 guest bathrooms got new vanities, faucets, lighting, countertops, tile floor, and new tile tub surrounds.
Bathroom After Remodeling
The existing stairs had a steel post & rail system, giving the home an industrial contemporary look.
We added new wood post, maple railings matched to floor, and installed painted wood balusters that restored the arts & crafts, traditional vibe of rest of the home.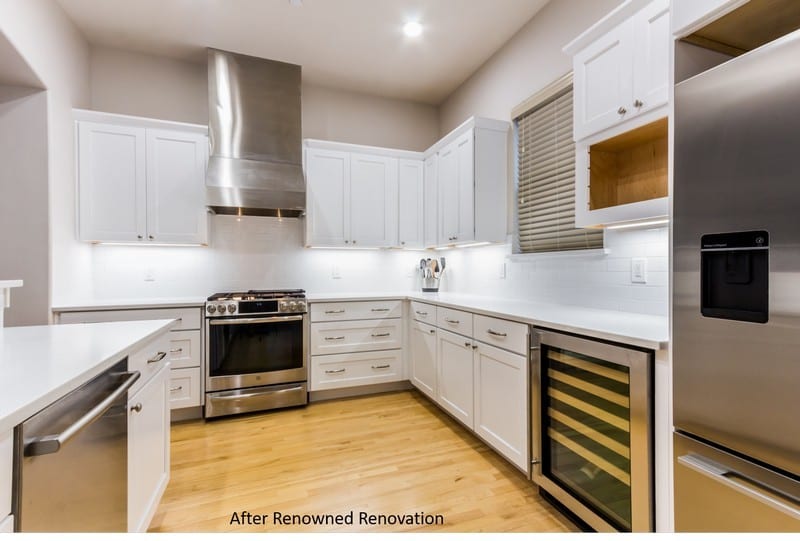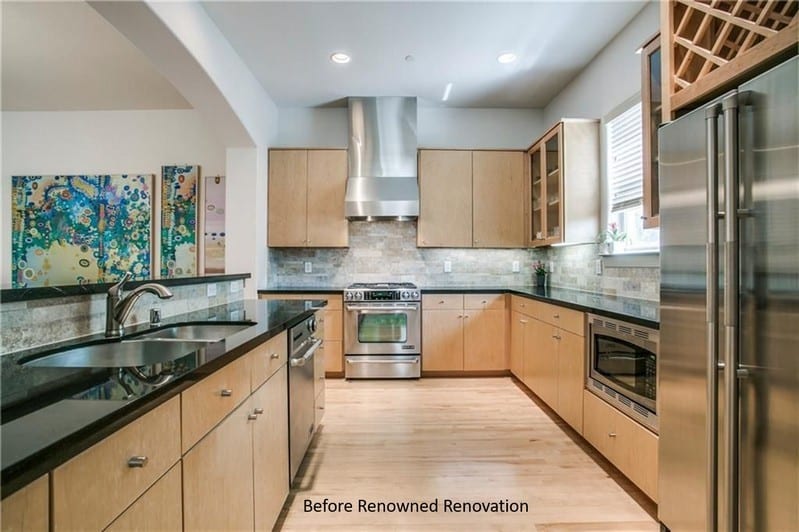 The entire house was painted and new Tuftex Carpeting was installed through-out the home.