Step by Step Checklist for a Stress-Free Perfect Remodeling Project.
The 7 Step-by-step Perfect Home Remodeling Project plan for the a stress-free home remodeling project.
Have a clear vision of what you want
Setting a realistic budget
Hiring the Right Remodeling Company
Getting ready for the Remodeling Project
Know Construction Steps of Remodeling
Final Project Sign Off & Approval
Sharing Reviews and Ratings.
How to Get Design Ideas
You have a clear vision of what you want from your remodeling project. Working with an professional interior designer is the best way to get started. But, before you contact anyone do your homework and start to pick out room styles, countertops, paint, flooring, and window treatments you like.
How to Set a Realistic Remodeling Budget
Make sure to set your expectations correctly. If you're looking for absolute luxury know that it's going to be more expensive than using basic materials. Not only will the material cost but so will the installation. Remember you get what you pay for. Setting up the right budget help with the perfect home remodeling project.
Arrange an Initial remodeling / interior design consultations over the phone. If it makes sense, the next step is to arrange a meeting for measurements and a discussion about what you want to do and the materials that you wish to use.

After you've agreed upon the initial scope of your remodeling project, the contractor or interior designer will have what they need to develop a line-by-line refined estimate of your remodeling project and provide it to you in writing.

Professional remodeling estimates should itemize the cost of all the stages involved in your project. Depending on the scope of your remodeling project you will have line-item estimates for: Design (floor plans and elevations), Engineering Fees (if needed) Permits, Demolition, Concrete, Foundation, Roofing, Carpentry, Material, Electrical, HVAC, Insulation, Plumbing, Door, Window, Trim, Paint, Wood Flooring, each Bathroom, Master Bathroom, Fixtures, Carpet, Window Treatment, Appliances, Cabinets, Countertops, Tile, Wall Tile Installation, Landscaping, Project Management Fees, and Professional Fees.
---
How to Hire The Right Remodeling Company
As this is one of the most critical phases in the steps that you will take during your home remodeling project, it's essential that you do your due diligence in finding a Remodeling Company who is reliable, reputable, has all the necessary insurance and licensing if it is required.
Experts recommend talking to at least three separate companies, getting their estimates, checking on their reviews, testimonials, and recommendations before making a decision.

Other factors that should be considered in your decision are the tools your contractor uses to manage your project, document change orders, communication, billing, and payments. Companies that adhere to best practices use platforms like BuilderTrend.

BuilderTrend works on every device, allowing homeowners to be able to log in on their phone, tablet, or PC to see calendars, job site logs, pictures and to communicate directly with the subs as well as the project manager via email or text message.
---
How to Get Ready for Your Remodeling Project
Depending on which room or rooms you have remodeled, you'll have to make specific preparations depending on whether you're going to stay in the house during the project or move out. Remodeling is messy. Your Remodeling Company will prepare your house for pre-construction by installing barriers, dust mitigation blowers, and protecting your floors.
You will need to decide whether you want to keep your furniture in the room during the remodeling process or storing it offsite. You'll need to provide the contractors and subcontractors access to your property during the remodeling project and accommodations as necessary.

Your project manager will be working with you to get all the necessary permits and permissions. Particularly, if you live in a highly restrictive homeowners association as found in condominiums and town-home communities.

Just before your project starts the remodeling Company will have a pre-construction manager deliver equipment and supplies, signage, floor plans, elevations, project logs, and a contact information list for all the subs as well as the homeowner.

And you'll be provided with the credentials needed to log on to the project management tool allowing access to the home owner's portal. Here you'll be able to see the calendar for your remodeling project that includes contractors and Tradesmen assigned to the different elements of your remodeling project.
---
What Are the Construction Steps in Remodeling
There are five major construction stages involved in a remodeling project. The demolition, Framing and Rough-in, installing mechanical systems, star drywall and the floors, installing cabinets and counters, adding fixtures and applying the final finishes.
The step after demolition is installing the new stud framing, setting up and installing the mechanical systems: HVAC, plumbing, electrical wiring and switches, cables, speaker wires. After the set-up and installation of the mechanical systems have been finished and passed inspection, insulation is added between the studs on the walls, the drywall installed and primed.
The flooring is installed, before the new cabinets. When it comes time to install the cabinets, you're getting pretty close to the end of your project. After installing the cabinets, it's time for the template the countertops, which means carefully taking measurements for the countertop fabricator.
It takes a week or two before the counter is ready to be fitted. That's because a sufficient amount of time is necessary to laser-measure the material precisely, have the shop drawings approved, and send it to the crew to prepare the slab preparation. The countertops will then be delivered and installed on your cabinets when they're finally ready.

Once your cabinets and counters are in, your new kitchen is ready to be painted in the color of choice, and then all trim, backsplashes, knobs/handles, and light fixtures get installed.

---
How to Get Project Sign Off & Approval
As the renovation or remodeling project begins to come to an end, it opens one of the most crucial steps, the walk through. Here you where you will review and approve every detail of your remodeling project in the presence of your contractor. It is an essential step for remodeling satisfaction.
Generally speaking, there are two inspections. The first walk-through identifies touch-ups and issues that need fixing. The contractor creates a punch list and assigns it to one of his team members to complete. After the punch list is completed, it's time for the second walk-through. Ideally, everything on the punch list has been remedied, and the owner accepts the project as complete.
The contractor will provide the homeowner with warranty information and manuals for their newly installed appliances.
The homeowner has to make your project turns out the way they planned. Remember, the remodeling contractor wants to make sure you are satisfied because they live by their reputation and will thrive with your 5-Star review.
---
How to share your home remodeling experience? Leave reviews and give referrals!
Now that your project is complete and you're back in your home hopefully you'll share your experience with friends, family, and other homeowners like yourself who rely on the internet for reviews and ratings.
The most reliable places to post a review are on sites that require you to have an account. The best places to leave a review for Remodeling Companies are on their Google-My-Business Page, Facebook Business Page, and Houzz.com

The most effective reviews have a couple of paragraphs of text, high quality pictures, and a star rating. It's Not just enough to give somebody at five star and not say anything. People like to see pictures and read a little bit about what people have to say.

If you used reviews and making your decision take a minute and share that review for other homeowners like yourself and reward your Remodeling Company for a job well done
Summary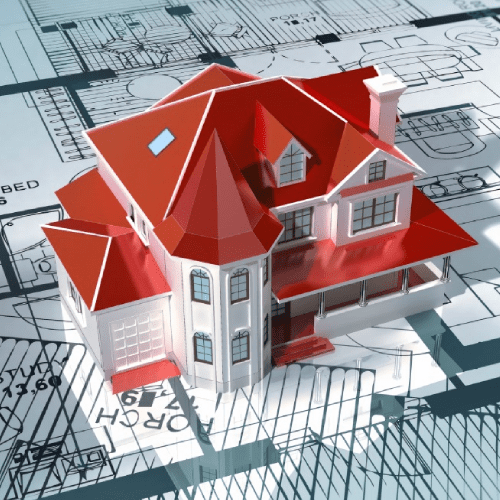 Article Name
How to Plan The Perfect Home Remodeling Project
Description
7 Step-by-Step Plan to a Perfect Home Remodeling Project. Get Ideas, Have a Vision, Set a Budget, Hire a Contractor, Getting Ready, Under-Construction, After-Construction, Sharing Reviews
Author
Publisher Name
Publisher Logo