A Kitchen face lift might be best option of the three different ways you can bring new life into your home's kitchen. You can give a kitchen a face-lift, renovation or a complete remodel. The difference between the three is time and money. A face-lift for your kitchen normally involve stalling new counter-tops and updating your cabinets with a fresh coat of paint or refinishing them to bring back the original luster.
Contact us for a free estimate today for a kitchen face-lift, a kitchen renovation and/or a full kitchen remodel. Renowned renovation is here to help you make the right decision. Will help your dreams come true for your kitchen!
Here are three pictures of a Dallas Texas kitchen that we recently gave a face-lift to.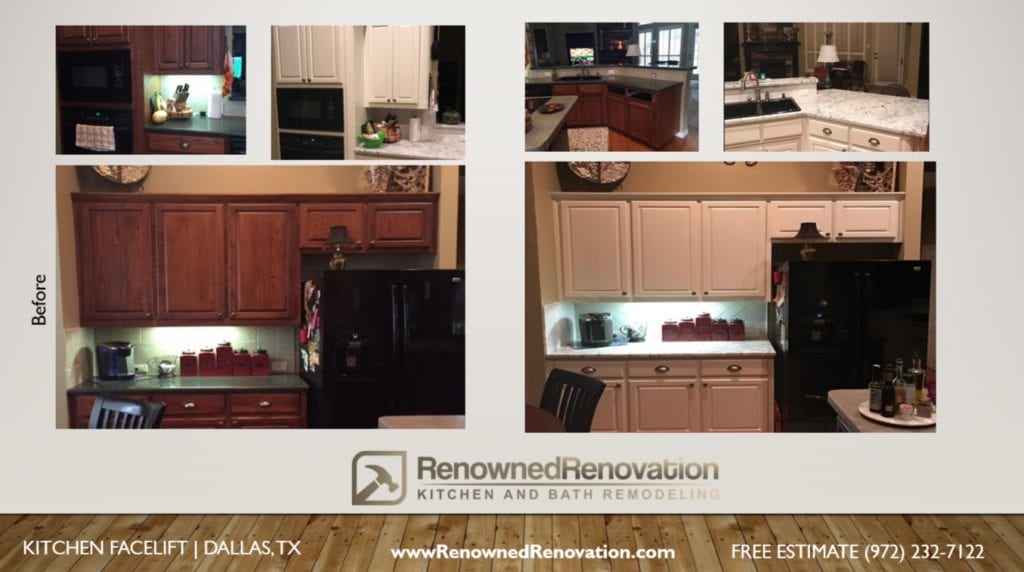 As you can see the cabinet's went from Dark Wood to a much more modern light color. New counter tops were installed, replacing the dark counter tops you see in the picture.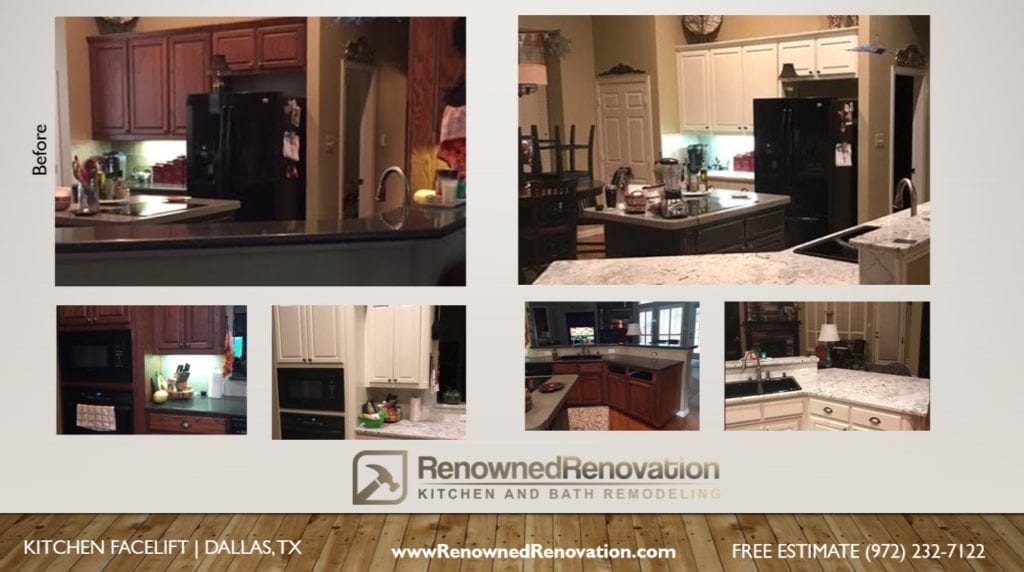 The Dallas homeowner wanted to keep all of the existing appliances sinks and faucets.