From 60's Pink to Modern Luxury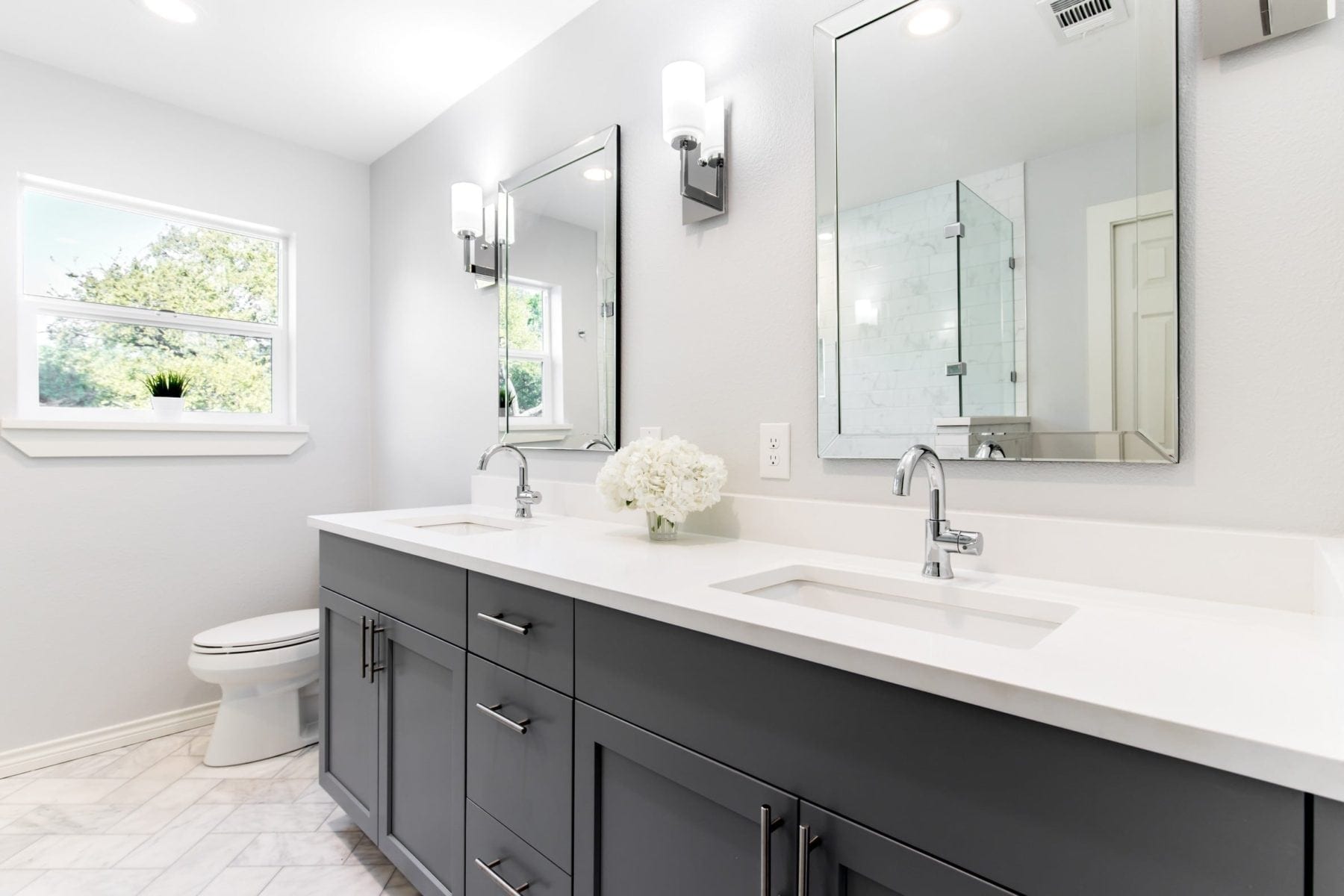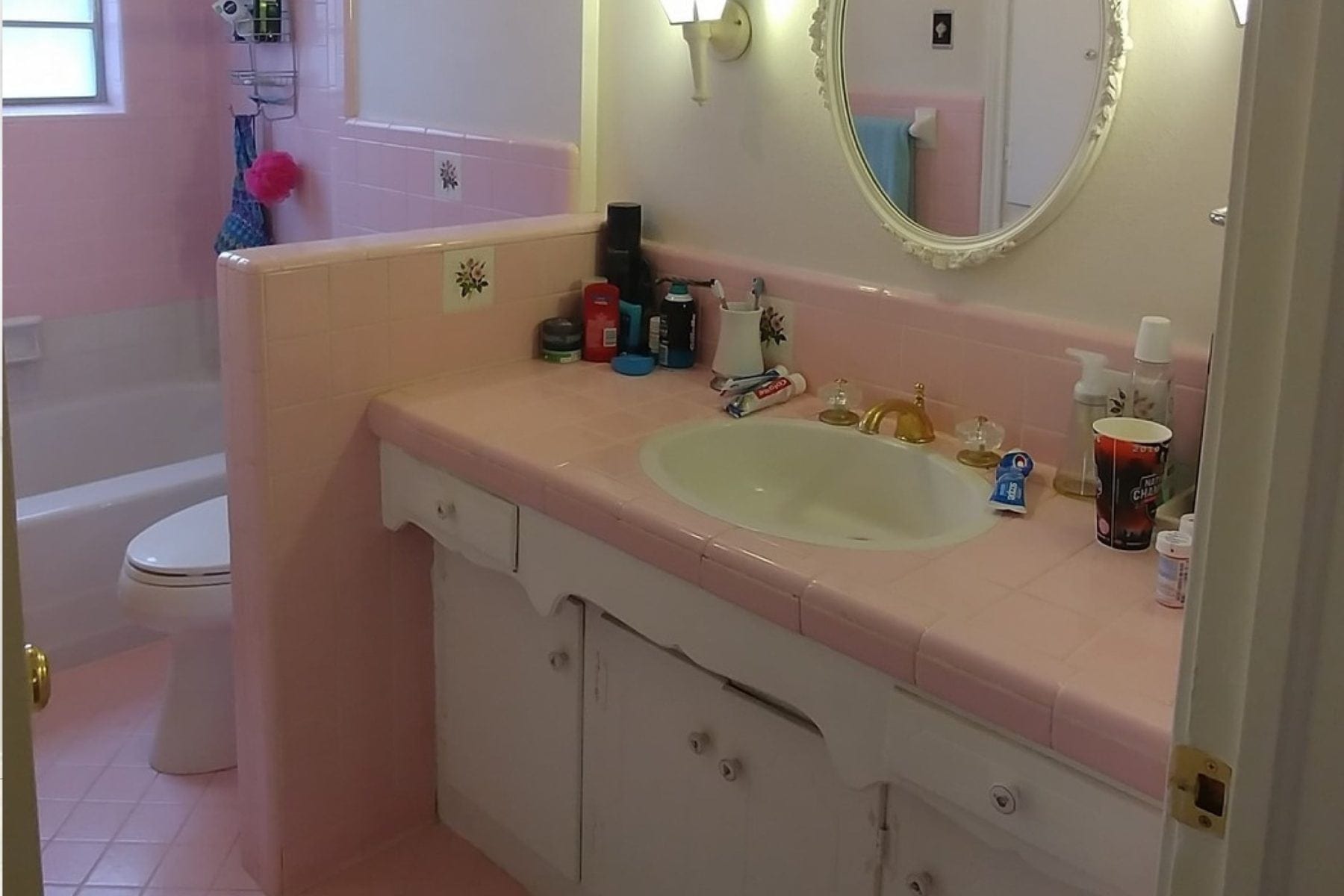 Lochwood Master Bathroom Remodel of this vintage pink bathroom from the 1960's that was adorable, but not functional. It was due for a much-needed update with a touch of luxury. We reworked the layout by taking over some unused closet space in an adjacent bedroom and used it to create a luxurious modern shower.
During the East Dallas, Lochwood Master Bathroom Remodel Renowned Renovation removed the old tub/shower combo in front of the window, creating more space for the toilet and vanity. Which provided the necessary room to add a double vanity and allowed more light to come into the area. Good use of space coupled with traditional marble in a modern style entitled this bathroom to be labeled Modern Luxury.
After demolition, we built 2 pocket doors, added a new concrete mud pan, bench and niche for the shower, retiled the bathroom floor and shower walls, installed a frameless shower enclosure, prefinished vanity with top and sinks from Kohler. We replaced the bathroom window, installed shower floor that was 2″ hex marble, Carrara White, The shower walls and bathroom floor were 4 x 16 classic white carrara. Fixtures were from Kohler with a white quartz countertop. The Bathroom vanity was from Renowned Cabinetry
We are very happy with our remodeled bathroom and the experience with Renowned Renovation! We did a full gut and remodel of the 1960's original master bathroom in our house. The Designer was great in the beginning with design and selection help. Since this was our first remodel experience, we didn't have much experience picking out tile, fixtures, etc. Melissa offered great advice and got us pointed in the right direction!

Once we started the project Darryl was our Project Manager and kept us up to date weekly on progress, schedule and any decisions we were needing to make. There were a few delays due to crew scheduling, but the team always did their best to accommodate our calendar and get everything rescheduled ASAP.
Another great benefit is the project management software they use. It provides real time updates and pictures daily as progress is done. Overall we had a great experience and would recommend Renowned Renovations to friends and family!
See more on Houzz.com

Kevin Miller, Lochwood, TX Homeowner
AFTER
Before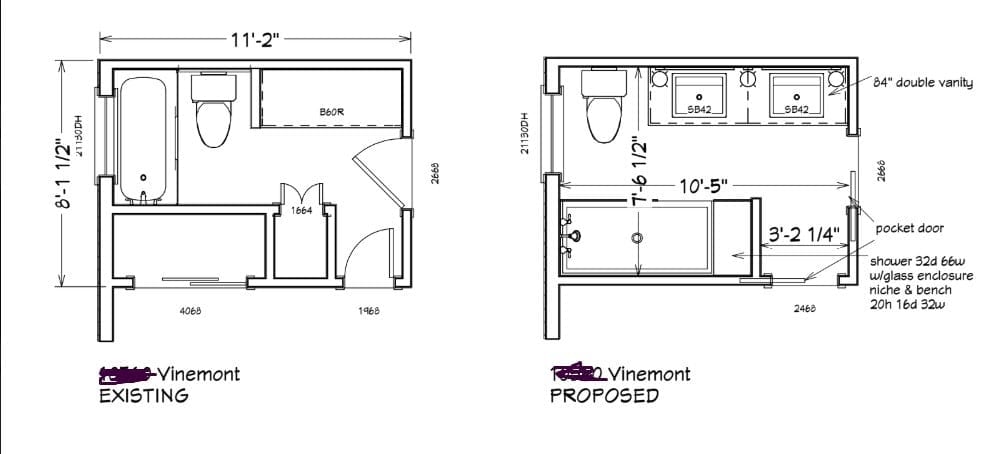 About Lochwood
Lochwood, a Dallas, TX neighborhood is northeast of White Rock Lake, and south of Lake Highlands. The Lochwood neighborhood is also called "Dixon Branch" because of the creek that runs through the neighborhood has that name. Wyrick Estates, a small gated community of newer homes which lies on the south of Northwest Highway. A great place for a Renowned Renovation Lochwood Master Bathroom Remodel!
The residential area of Lochwood is just over one square mile and contains approximately 1,800 homes.