Luxury Townhouse Kitchen Condo Renovation
The owners of this three-story Oak Lawn town home, located in the heart of Dallas, Texas, wanted to update the kitchen to today's standards, style, and function. They hired Renowned Renovation for our reputation of providing luxury renovation services that feature award-winning brands like Cambria, Kohler, Hunter Douglas Window Shades, Heat & Glo Fireplace, and Renowned Cabinetry.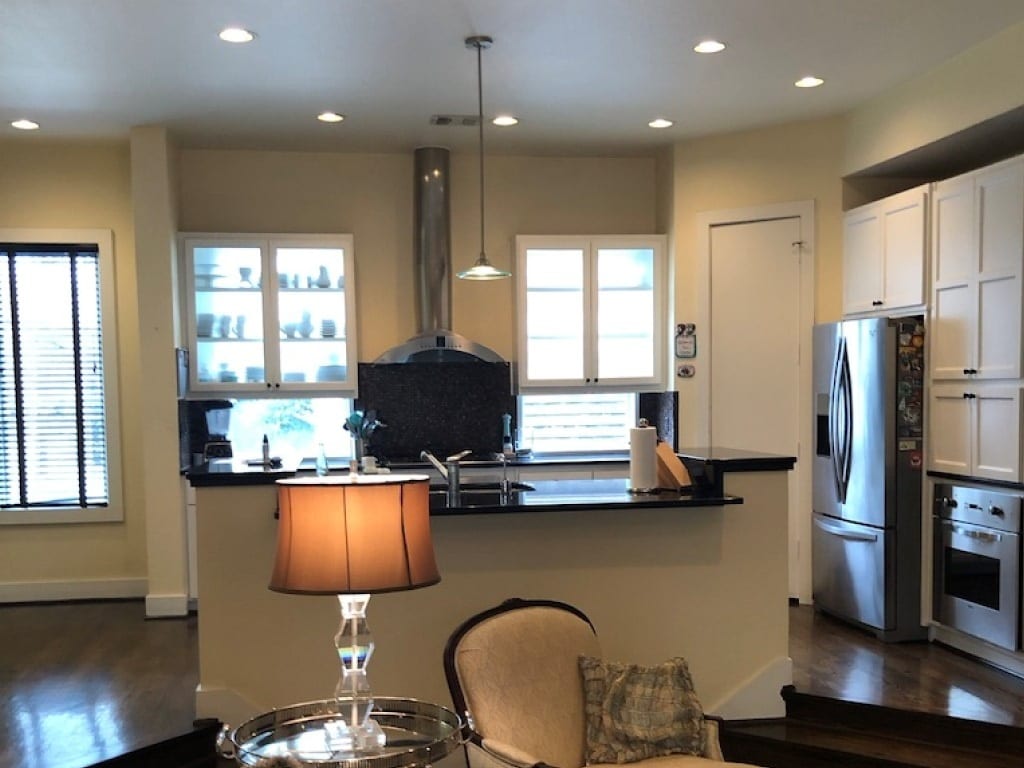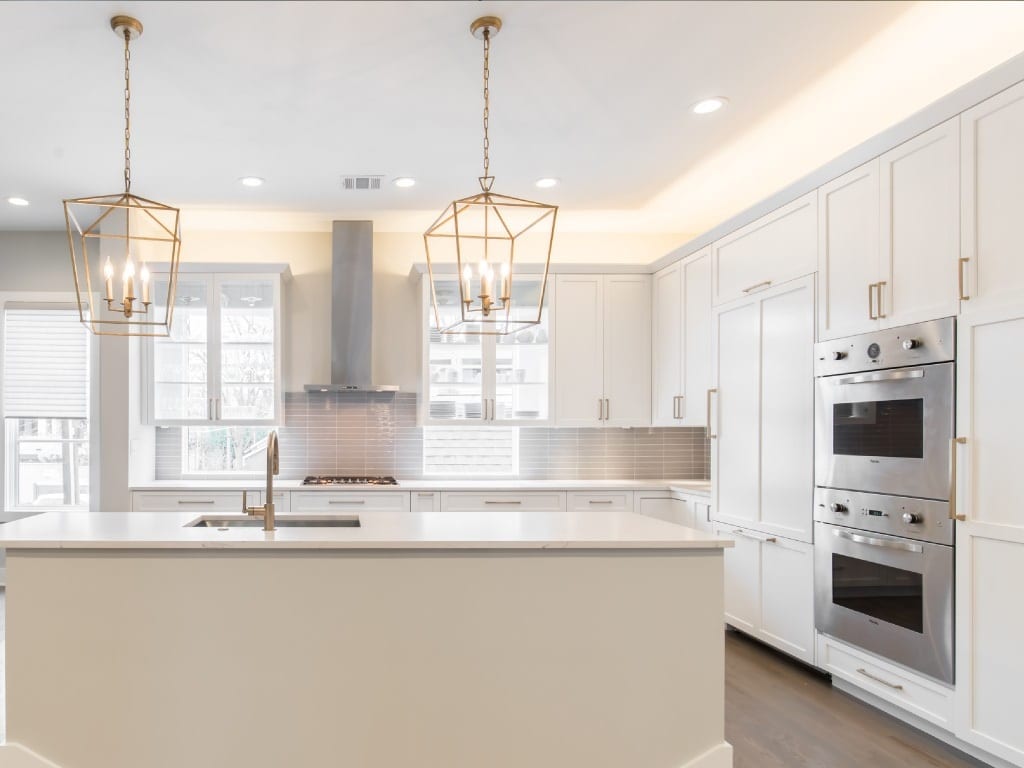 Objectives

The goal of the Renowned design team was to transition the space. The owners planned to be in the home for the foreseeable future. After reviewing the housing inventory they determined it would not be possible to purchase an updated home of similar size and location for less than the value of the property plus the renovation cost. It's worth mentioning the 3-4k a year in property tax savings over the holding period versus buying a higher value home.

Top of the list; complete kitchen and master bath redesign and renovation. Create an elegant, warm, and inviting entry foyer. Update guest bathrooms with new finish and convert tub to shower. Update powder bath. Painting of all walls, ceiling, doors and trim. Remove the carpet downstairs and in upstairs bedrooms and install matching red oak floors for wood flooring throughout the home. Sand and finish all wood floors in a consistent color. Replace all window treatments, door hardware, lighting, and fixtures with new.

The pre renovation finishes in the home are best described as builder grade Tuscan Traditional. Dark trim, slate floors, archways with rounded corner beads, orange peel walls, and my favorite builder blunder; a jetted tub peninsula with a double sided fireplace on one end.

Subtle changes like removing the archways in the living room and masterbath to create a more linear contemporised look. In the kitchen we removed the dual height island that had no functional purpose and separated the kitchen from the living space for the desired open feel.