New Tile Floor Installation by Renowned Renovation in a Mountain Creek Neighborhood Home using Theory™ by Emser Tile. This is a glazed porcelain series inspired by the look of distressed wood, adding interest to any floor or wall application. Beautiful and durable!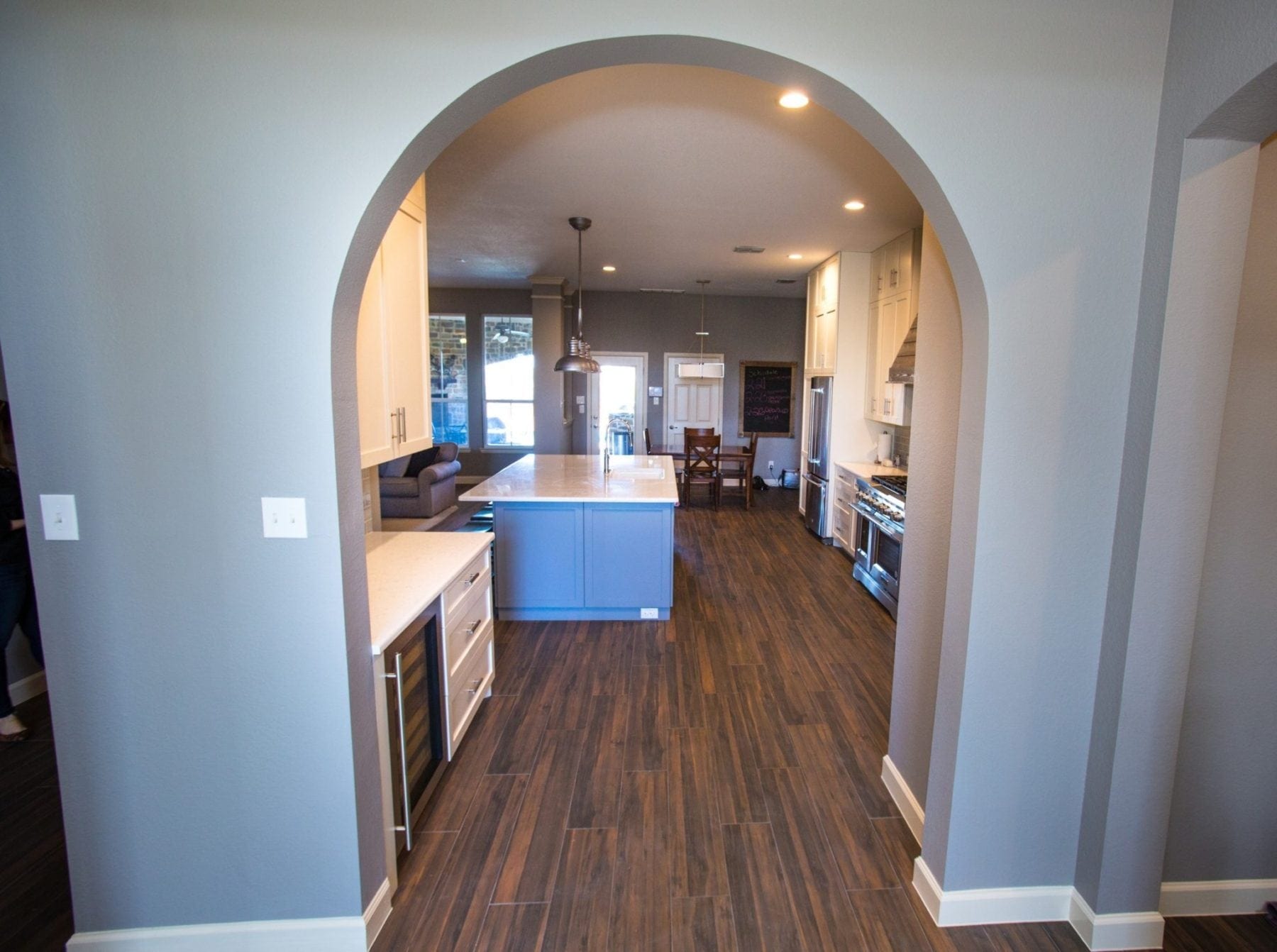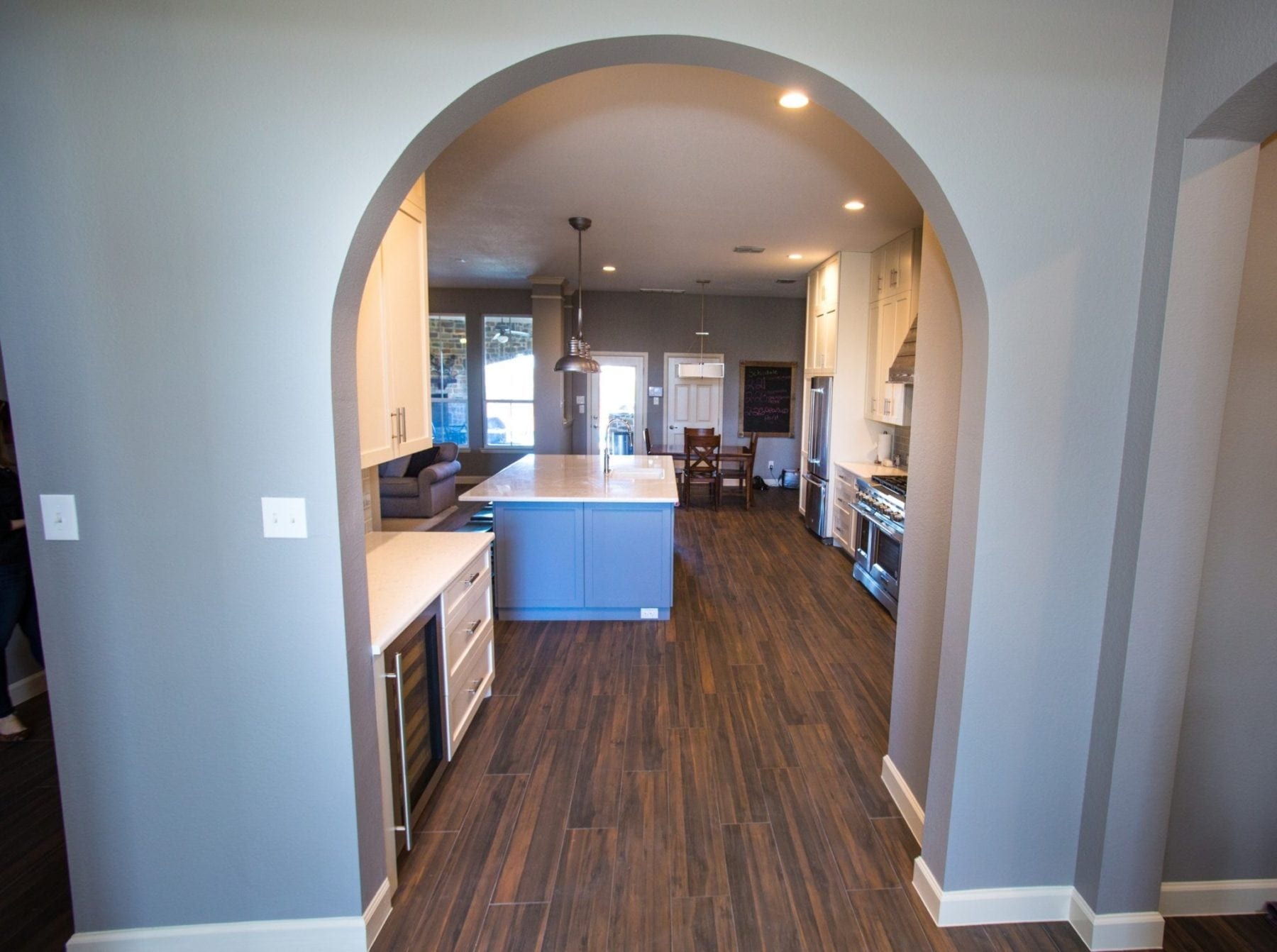 Glazed porcelain has a glass wear layer or hard finish usually colored, then applied to the surface of machine-made clay tiles. The term glaze refers to the material or mixture from which the coating is made. The advantages of glazed porcelain tiles are that they are strong, dense, and chemical resistant.
Advances in tile manufacturing technology make it possible to digitally print anything onto porcelain tile. In this case, Reclaimed wood images. A glaze must be applied to protect the finish.
Glazed vs Unglazed Porcelain Tiles
Unglazed porcelain tiles are full body porcelain. Full body porcelain means the entire tile is composed of natural clays. Full body is not the same as through color. Full body tiles may use different colored clays. During the firing process sintering occurs making the tile one. It's similar to the way nature makes stone from sediment.
The design of the tile is created by refining natural clays mixed with natural pigments. Full body, unglazed porcelain tiles have higher slip resistance, higher abrasion resistance, and higher impact resistance than glazed porcelain tile. These characteristics are essential in choosing the right tile for heavy traffic commercial spaces. Surfaces made of pressed pigments are easy to clean and won't wear down over time when compared to tiles with glazes (learn more here).
ENSTER TILE
Established in 1968, Emser Tile, headquartered in Los Angeles, is the leading designer and producer of the world's finest tile and natural stone. Emser is one Renowned Renovation's most comprehensive sources for flooring products that include porcelain, ceramic, and custom manufactured products made to your specifications.
Renowned Tile Flooring Installation Service
Renowned Renovation's team assists with the entire flooring process from design, materials specification, selection, scheduling, delivery, demolition, and the tile floor installation. We also provide complete remodeling, home improvement services, and product knowledge support to ensure the success of any residential construction project.
Other Enser Tile Installation Ideas: Ceramic & Porcelain, Commercial, Commercial Floor, Contemporary, Fireplace Front, Floor, Outdoor Wall, Porcelain, Residential Floor, Rustic, Series, Shower Floor, Shower Wall, Steam Shower, Stove Area, Wall, Wall Tile, Wood, Wood Look